Eternity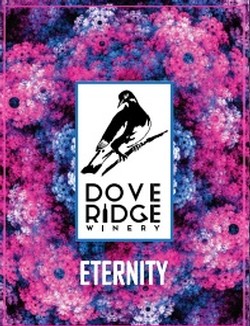 Eternity: a place that's timeless, where the immortals live and play. This light bodied Rosé blend is filled
with aromatic fragrances of blossoms mixed in with hints of watermelon, strawberries, and just a touch
of kiwi. Take a moment to appreciate the time we all have, and contemplate what Eternity has left for
you. 50% Vermentino, 40% Viognier, 10% Petite Sirah.
Part of our 2023 trio of blends.